Surface treatment of welding adjustable buckle
2020-07-04
The surface treatment of the welding adjustable buckle is mainly mirror polishing or brushed polishing. Most customers also require brushed polishing. Some places with higher requirements can be mirror polished. After polishing, they can be used as mirrors and reflective. Very sexual and beautiful.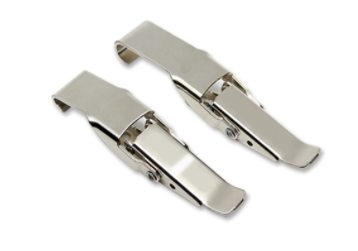 A143B-Elastic shock absorption buckle
Using SUS304 material
Its own elastic steel sheet makes the buckle have the function of pre-compression and vibration reduction
Uses: vehicles/medical machinery/construction machinery
Tanjia one-stop purchasing platform Copyright © 2018 Adobe Systems Incorporated. All rights reserved.