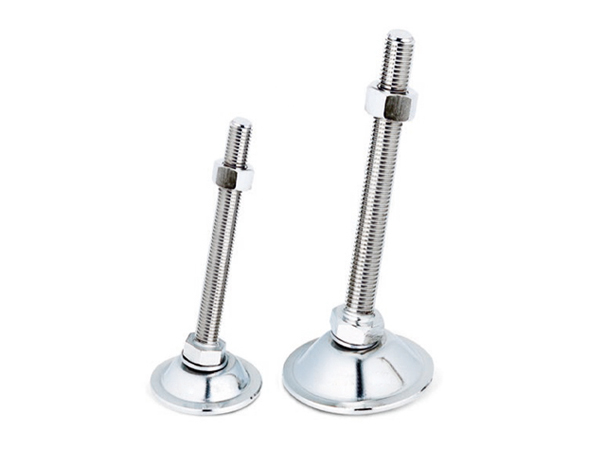 Product size diagram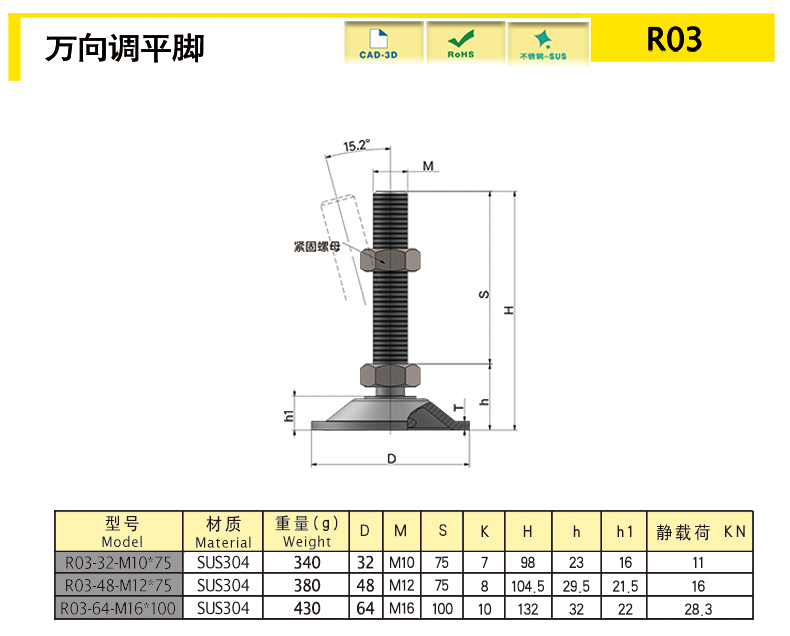 Product size and properties
| Model Number | Material | Diameter | M | S | K | H | h | h1 | H1 | Weight (g) | Static Load (KN) | 3D DRAWINGS |
| --- | --- | --- | --- | --- | --- | --- | --- | --- | --- | --- | --- | --- |
| R03-32-M10×75 | SUS304 | 32 | M10 | 75 | 7 | 98 | 23 | 16 | / | 340 | 11 | |
| R03-48-M12×75 | SUS304 | 48 | M12 | 75 | 8 | 104.5 | 29.5 | 21.5 | / | 380 | 16 | |
| R03-64-M16×100 | SUS304 | 64 | M16 | 100 | 10 | 132 | 32 | 22 | / | 430 | 28.3 | |
characteristic
Extremely smooth screw,install quickly.
Screw provides a 15-degree universal adjustment, remove the angular tolerance, making the machine equipment more stable.

Available services
1. Non-standard, Length can be customized; 2. Optional screws; 3. Ultrasonic cleaning and dust-free packaging
Product Name
Universal Leveling Feet
More information
If you have more technical advice,Please call
0535-6217008-801
Tanjia one-stop purchasing platform Copyright © 2018 Adobe Systems Incorporated. All rights reserved.